Victorian Community Grants

A wide variety of grants are available.
The Grants Victoria website is HERE
The Active Club Grants 2018-19 link is HERE
The VicHealth website is HERE
Some examples and a selection of available grants are listed below.
News
Posted on 14 February 2019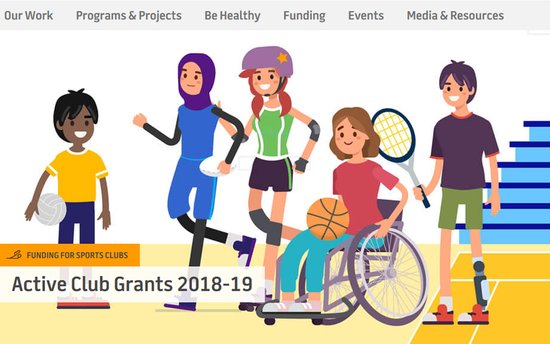 VicHealth is inviting community sport clubs to apply for an Active Club Grant. Grants for sporting clubs provide up to $3000 or $10,000 to increase participation opportunities for Vic...