Victorian Community Grants

A wide variety of grants are available.
The Grants Victoria website is HERE
The Active Club Grants 2018-19 link is HERE
The VicHealth website is HERE
Some examples and a selection of available grants are listed below.
News
Posted on 6 October 2014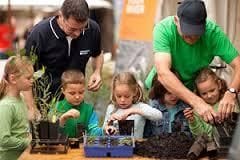 Melbourne Water is inviting environmental community groups across Melbourne to apply for funding through the 2015 Community Grants program. Last year 144 grants totalling $720,000...