Local Issues
Transport
A recent survey discovered that the most stressful part of the average Melburnian's day is their commute to work, and many residents have shared with me their concerns about our transport network.
The Coalition Government is committed to easing Melbourne's transport woes. In the 2011 State budget, the Coalition government announced:
$601 million to fund key road projects, with a focus on upgrades to roads with have seen increases in traffic due to population growth.
$484 million to begin a major renewal of Victoria's public transport system.
$17 million to remove metropolitan level crossings.
Furthermore, thanks to the Coalition Government's implementation of 635 extra weekly train services there has been a drop in the percentage of weekday peak period trains carrying more than 798 passengers. This is despite a rise in patronage of 3.3%.
Planning
Many residents of Southern Metropolitan during the recent State Election shared with me their concerns about various aspects of the previous government's planning policy within Southern Metropolitan.
The Coalition Government is committed to ensuring that development within the Southern Metropolitan area is responsible and sensitive to residents and the local area.
Some of the Coalition Governments recent initiatives are:
Launching of a new urban renewal authority known as Places Victoria fulfilling a Baillieu Government commitment to place urban renewal at the forefront of managing Melbourne and Victoria's future growth.
Reforming of Victoria's wind farm policy to ensure that no wind turbine will be constructed within two kilometres of an existing dwelling unless there is written consent from the owner of the dwelling.
Reversing Labor's VC71 amendments to clause 16 of the Victoria Planning Provisions which would have allowed high-rise, high density and out of character developments along every transport corridor.
Law and Order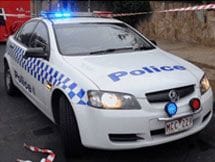 The safety of all Victorians is important to the Coalition Government. In an effort to make our streets safer, we have:
Deployed the first squad of 18 PSO graduates from the Victoria Police Academy at Flinders Street and Southern Cross stations. This is part of the Victorian Coalition Government's commitment to delivering 940 PSOs to make travelling on our trains safer after dark by 2014.
Removed Labor's seven day notice period for random knife searches. This important change removes the requirement of Victoria Police to publish a notice for a planned designated area search at least seven days prior to the declaration coming into effect and is part of the Coalition Governments commitment to preventing crime and improving community safety.
Supported Victoria's emergency services to effectively carry out their responsibilities in emergencies by introducing new legislation to clarify the roles of government and emergency service agencies.
Provided grants of up to $250,000 for local councils to fund public safety infrastructure projects to prevent crime and make their communities safer.
Provided grants of up to $25,000 for local councils to target graffiti under an expanded program that has cleaned up one million square metres of graffiti across Victoria.
Established a Road Safety Camera Commissioner to implement the Coalition Government's commitment to increasing transparency around speed and red light cameras.
delivered 100 extra transit police on Victoria's public transport network.
Health
Many residents of Southern Metropolitan have contacted me to share with me their thoughts on Victoria's health care system. The Coalition Government has a plan for Victoria's health care system, and has:
Launched a pilot program Motorcycle Paramedic Unit to respond to emergencies in inner Melbourne.
Announced $151 million for 340 new ambulance officers.
Banned the display and supply of Bongs in Victoria.
Announced a $10 million Mental Illness Research Fund to support research grants to facilitate high quality and innovative research.
Announced a $90 million reform package for waiting list and emergency departments.
Announced a $55 million upgrade to hospital infrastructure and provide for upgrades to medical equipment.
Announced $88 million for a comprehensive metal health package.
The Coalition government is dedicated to protecting Victoria's health care system from the disastrous impact that Julia Gillard's Carbon Tax will have on our health care sector. Reports indicate that a Carbon Tax will cost the health care sector $13 million in its first year of operation and this will accumulate to over $100 million over the next decade. We will fight to protect victorian's from the Carbon Tax at every turn and will seek compensation from the Gillard Government for the money this tax will strip away from Victorian hospitals.